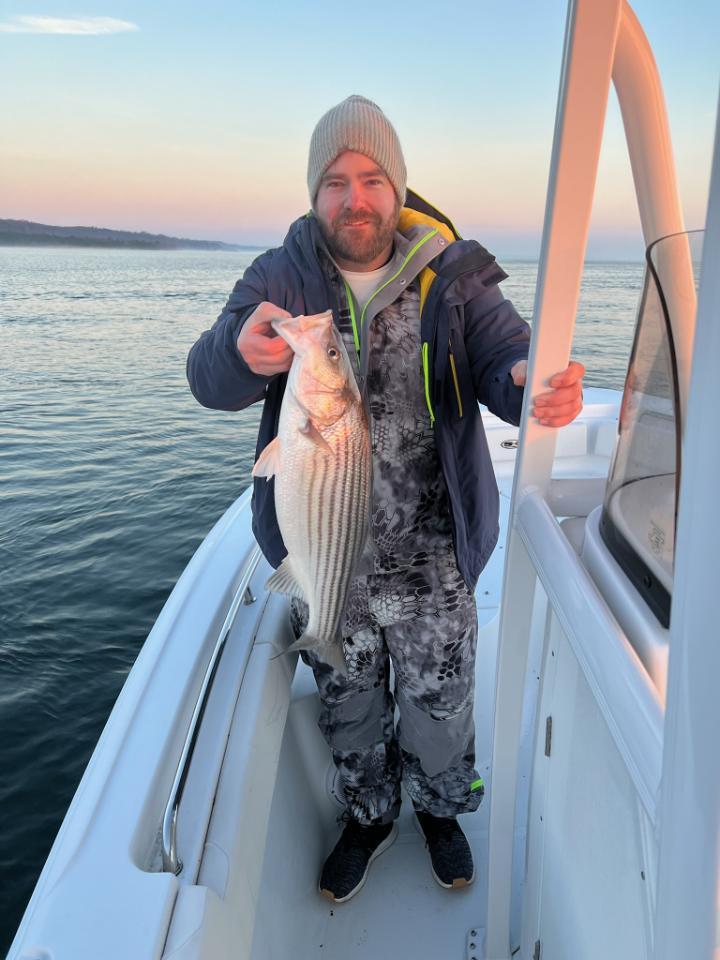 Meet Jeff Cox: woodworker, fisherman, and an all-around Quality (pun intended) guy. Jeff is the Vice President of Risk Adjustment and Quality. This means that he is responsible for the programs that encourage our members to engage with their PCP to address and manage chronic conditions as well as ensuring that proper preventative screenings are taking place. This is one of the many drivers of our quality metrics. Jeff is a native of Baltimore, Maryland where he currently lives and works.

What kinds of activities energize you? 
When outside the office, I enjoy doing anything outdoors or projects that involve working with my hands. Living close to the Chesapeake Bay, I enjoy spending as much time on the water as possible, whether that means fishing, crabbing or simply spending time with family and friends. I'm also passionate about traveling, music and woodworking.

In the last several years I have had the opportunity to work on a few small woodworking projects with my father and have enjoyed building furniture and other projects for my nieces and nephews.

What's the best advice you were ever given? Who was it from? 
One quote from Henry Ford that has stuck with me through the years is "don't find a fault, find a remedy". As a leader in healthcare operations, I have tried to emulate this in my leadership approach.

What led you to this role at Belong? 
As someone with loved ones who have experienced the challenges associated with navigating a complicated healthcare system, Belong's mission to provide smarter, kinder and more collaborative care really appealed to me. I want to help simplify the healthcare experience for everyone.